About Flowfinity
Flowfinity is a mobile marketing platform to create, automate and integrate business process applications for enterprise without coding that boost productivity, ensure data accuracy and improve team collaboration.
It builds robust mobile applications that transform the business with flexible, programming-free software to improve productivity, increase visibility into operations, gain an edge over competition, or delight the customers. It also automates any business process with flexible mobile applications, a built-in web portal and an automatic database back-end.
Some of its features include signature capture, offline use, cross-platform, custom data validation, on-device calculations, custom workflow and more.
Evaluating Flowfinity for your Mobile Marketing need?
Our AI advisor, Wyz, harnessed 3734 insights from peers and experts who used Flowfinity to help you determine how well it fits your Mobile Marketing needs.
Reviews - Case Studies

Centra Windows Accelerates Digital Transformation
Read Story →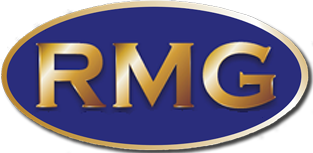 Rocky Mountain Group automates site inspection reporting for maximum efficiency
Read Story →

Environmental Consultancy Boosts Efficiency of Field Data Collection and Reporting
Read Story →
Peer and Expert Opinions
for Flowfinity
Other goals:
Improve internal communications
Enhance customer relationships
Improve efficiency
Improve visibility
Improve consistency
Acquire customers
Enter new markets internationally or locally
Scale best practices
Grow market share
See all goals
See less goals
Read Peer and Expert Experience for Business Use Cases
See

all

less

Activities
Popular Business Setting
for Flowfinity
Top Industries
Construction
Consumer Goods
Non-Profit Organization Management
Popular in
Mid Market
Enterprise
Small Business
Peers used Flowfinity to

Increase sales & revenue

and

Improve ROI
Verify if it works for you
IT and Other Capabilities
for Flowfinity
Failure Risk Guidance Security Report
?
Overall Risk Meter
Low
Medium
High
Top Failure Risks for Flowfinity
Vendor Profile Details
Company Name
Flowfinity Wireless
HQ Location
206-1275 West 6th Ave, Vancouver, BC V6H 1A6, CA