About amplemarket
Amplemarket is a Sales Intelligence software that can be used in industries such as SaaS, Hospitality, Healthcare, Consulting and eCommerce for enabling Lead generation.
Amplemarket's lead generation module provides lists of prospects based on filters on job-title, industry, location and more. The software enables personalised email cadences to be set up, with automated follow-ups on multiple channels. The tool enables tracking of the best performing email campaigns.
Amplemarket's AI driven Smart Action module enables automation of workflows and extracts information from the business emails that can be used in the sales flows.
Evaluating amplemarket for your Sales Enablement need?
Our AI advisor, Wyz, harnessed 338 insights from peers and experts who used amplemarket to help you determine how well it fits your Sales Enablement needs.
Reviews
Cuspera curates public sources on the Interest such as peer reviews, customer case studies and testimonials and expert blogs along with software vendor provided installation data to help you assess how well amplemarket solves your Sales Enablement needs.
Case Studies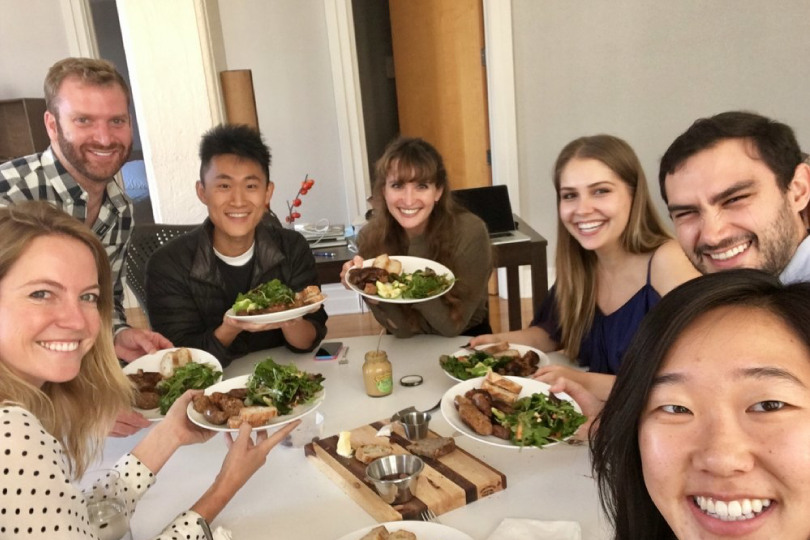 CaterCow was able to supplement its sales arm with 10-15 qualified leads each month
Read Story →
Peer and Expert Opinions
for amplemarket
Read Peer and Expert Experience for Business Use Cases
See

all

less

Activities
Popular Business Setting
for amplemarket
Top Industries
Consumer Goods
Computer Software
Food & Beverages
Popular in
Small Business
Mid Market
Peers used amplemarket to

Increase sales & revenue

and

Acquire customers
Verify if it works for you
Peer and Expert Opinion on Features
for amplemarket
Alerts: popups & Notifications
IT and Other Capabilities
for amplemarket
Failure Risk Guidance Security Report
?
Overall Risk Meter
Low
Medium
High
Top Failure Risks for amplemarket
Vendor Profile Details
HQ Location
1160 Mission St, San Francisco, California, 94103